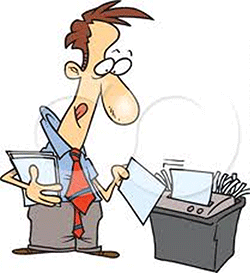 Are you wasting your valuable time shredding paper? It takes an employee 5 hours to shred 50 pounds of paper! Let SASI do it for you!
We provide on-site removal for your convenience.

Our shredder provides secure destruction of your documents for your peace of mind.

Competitive rates .30/pound. For example: A ream of paper will cost you $1.50.
Contact Heritage Hall for all your shredding needs. Call 875-2455.